Main content starts here, tab to start navigating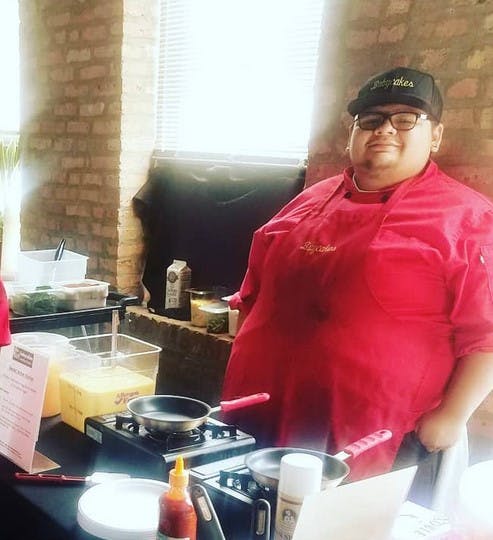 Eric Urgiles
Chef
Eric has worked for us as a delivery driver for several years, and has now taken on a kitchen position, in addition to his driving responsibilities.
Eric is also a student at the Washburne Culinary & Hospitality Institute, where he studies Baking & Pastry.
In his free time, Eric enjoys traveling, spending time with his family, and playing music.
Eric's Babycakes flavors: Sweet - Peanut Butter Cup, Savory - Sausage Cheddar
Eric's favorite Babycakes side dish: Cheesy Scrambled Eggs