Main content starts here, tab to start navigating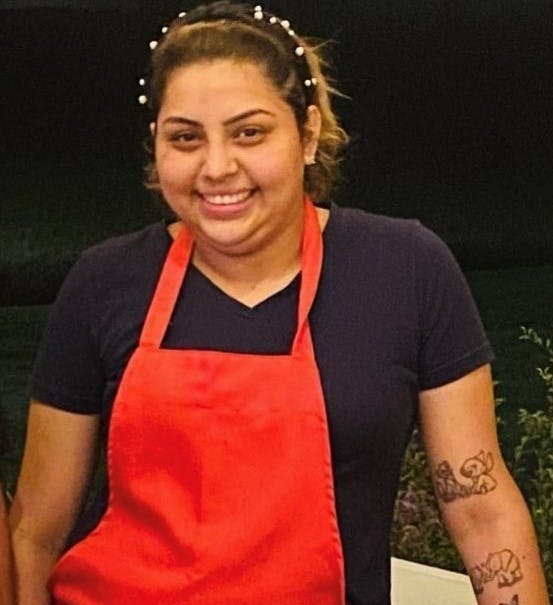 Eva Benitez
Kitchen Assistant
The newest addition to our team, Eva is a Chicago native and mother of 4 young children.
Eva helps out in numerous aspects of our kitchen, including shopping for supplies, attending events and delivering orders when needed.
When not hard at work at Babycakes, Eva enjoys loud music, cold cocktails, dining out and spending time with her sweet & sassy kids.