Main content starts here, tab to start navigating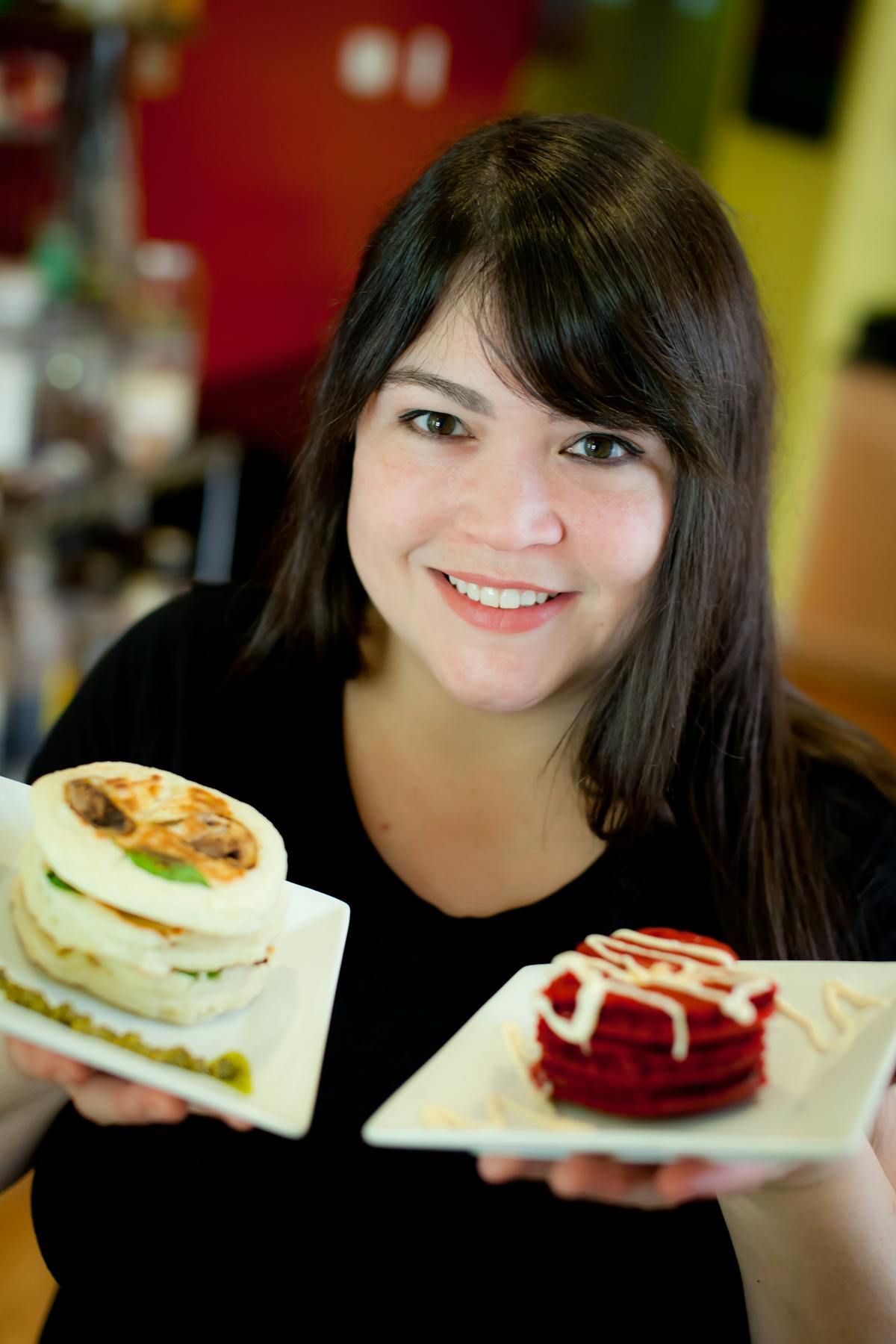 Leah Wilcox
Owner & Executive Chef
Leah is from the Bay Area, but is nearly a Chicago native, having lived in the city for over 15 years. Leah attended the Culinary Arts program at Kendall College.
Leah purchased Sweetheart (our beloved food truck) on a whim in 2012. With no experience running a business or in the food service industry, things were pretty challenging for a while! However, with lots of hard work, tears, and sticky hands, Leah persevered and Babycakes has continued to grow and evolve.
In addition to creating a myriad of exotic pancakes, Leah enjoys mixing cocktails, writing fiction, painting abstract art, and throwing theme parties.
Leah believes that creativity and artistic vision can be applied to cooking as readily as a blank canvas.
Leah's favorite Babycakes flavors: Sweet - Tiramisu, Savory - Jalapeno Popper
Leah's favorite Babycakes side dish: French Toast Muffins